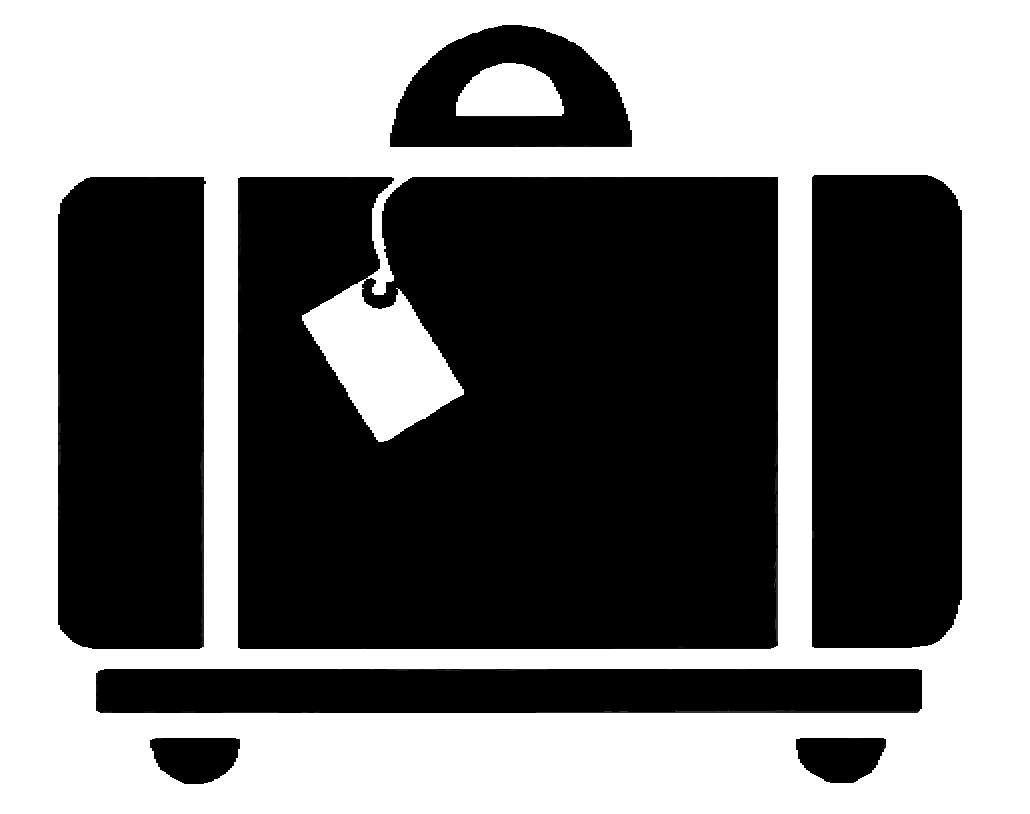 Suitcases For Kids
Aubyn C. Burnside
P.O. Box 1144
Hickory, North Carolina 28603


History of the project

In November, 1995, 10-year-old Aubyn Burnside learned the average child in foster care moves three to four times and traditionally carries his/her personal belongings from home to home in black garbage bags. "I thought it was horrible that the children had nothing to carry their things in as they moved so many times. I wanted to make them feel special by giving them something of their own to keep. I tried to put myself in their place and think how I would feel," said Aubyn.

Aubyn founded Suitcases For Kids in an effort to provide all 300 Catawba County foster children with suitcases. She asked 4-Hers and Boy and Girl Scouts to help her. A member of St. Aloysius Catholic Church, she asked her own congregation as well as other churches to publish notices in their bulletins. She spoke to numerous Sunday School classes and put up posters at libraries, grocery stores and community buildings.

The initial delivery of suitcases was 175 to Catawba County Department of Social Services in March, 1996. The project became a partnership with the agency's Families For Kids program which is an initiative of the W. K. Kellogg Foundation to improve care for foster children. Within a month, suitcase deliveries had been made to social service departments in eight surrounding counties.

Aubyn introduced her campaign statewide when she addressed a Families For Kids meeting in Burlington, N. C. She handed out 12-page Starter Kits that included background on the project, commonly asked questions, thank you, reminders, press releases, and easy steps to getting the project started.

Early activity of the project has many fond memories for Aubyn. A local church member had recently given away her own luggage. So she purchased seven suitcases from the Salvation Army. Then the godmother of Aubyn's priest mailed suitcases from 100 miles. And a prayer circle from Lenoir, N. C., bought all the suitcases the Goodwill had in stock and donated them. It was 31! Aubyn also met a foster child who was enroute to his seventh foster home. He was very excited to receive two huge sports bags to call his very own.

As the project spread through Scouting and 4-H networks, Aubyn revised the Starter Kit and began traveling to neighboring states to set up Suitcases For Kids. The project was featured in numerous newspapers and magazines nationwide. Aubyn appeared on the Oprah Winfrey Show and was named one of Oprah's Young Angels in her Angel Network. The project spread rapidly like a wildfire across America. At home, Aubyn received countless requests from volunteers in many states for information and advice on how to get the project started in their community.

Aubyn's main goal became to train people to automatically donate their unused suitcases, backpacks and duffels to children in foster care. The idea, just like recycling glass and newspaper, brought in 4,000 suitcases locally in 1996. And by the end of its first full year, Suitcases For Kids was in operation in 19 states.

Widespread awareness of Aubyn's project brought requests from many organization. Russian children being brought to the U. S. for free medical and dental care needed luggage to carry home clothes, shoes, and gifts. medical teams traveling to Bolivia, Mexico, Chili and Guatemala used suitcases to transport medical supplies into the countries. The suitcases were left at hospitals to be used as storage. Many Scouts and 4-Hers attending camps on scholarships campers received backpacks and duffels. Group foster home residents get suitcases for weekend visits back to their homes. Centers for unwed teenage mothers and their babies have depended on Suitcases For Kids for not only luggage but diaper and baby bags.

At the end of the second year, Suitcase For Kids was active in all 50 states and Canada and was being introduced into the Soviet Union. Aubyn remained chairman overseeing the nationwide coordination of collections by churches, schools, 4-Hers, Boy and Girl Scouts, department stores, airlines, YMCA's and YMHA's, Jaycees, and travel agents. Aubyn's personal collection of suitcases tallied near 17,000. She mailed over 4,000 Starter Kits. The project was featured in Weekly Reader, Jr. Scholastic, National Geographic WORLD, USA Today, Girl Scout Leader, React, Girls Zone, U S Tomorrow and Scholastic News. Aubyn appeared in a national advertising campaign by Prudential Insurance that aired during Monday Night Football, The French Open, the NBA championships and various other events.

Now in its sixth year, Suitcases For Kids (www.suitcasesforkids.org) is an international nonprofit organization with chapters in every state as well as nine foreign countries. Aubyn's story has been featured in eight books including Keeping President Clinton's Five-Point Promise to Children, Extraordinary Girls, Business of the Heart: How Everyday Americans Are Changing the World, and What Do You Stand For? A Kid's Guide to Character. Zoom, a new public television show from Boston, is broadcasting a segment about Suitcases For Kids.

Mallory Wasik became involved with "Suitcases for Kids' in the summer of 1999 after meeting Aubyn and family while on vacation in North Carolina. After returning home from vacation, Mallory began to write letters to all of the churches in the Keystone Heights area of Florida to ask for their help in collecting suitcases. She was asked to speak about the program at her own church and received an overwhelming response. over fifty suitcases were donated. From this beginning, Mallory learned to clean and repair the used suitcases for later donation. Mallory's first donation of suitcases was taken to Bradford County Florida's Department of Children and Family Services. The social workers at that agency seemed so excited about getting the suitcases and backpacks that Mallory became more eager than ever to collect more. Other churches and organizations began to respond. Another church in Mallory's hometown donated almost one hundred suitcases and is still collecting. The Lake Area Kiwanis Club invited Mallory for breakfast in March of 2000 and asked her to speak about the program. On this very day, Mallory delivered her second load of suitcases to Alachua county Florida's children and Family Services Department. The social workers invited her into the conference room and asked Mallory about the project. They also told Mallory about the children they serve and about their job in helping them. One suitcase with wheels was quickly taken by one of the workers for her handicapped client. pictures were taken on this day and articles began appearing in local newspapers. This really got the word out about "Suitcases for Kids." Mallory began to receive letters from people in the Gainesville, Florida area offering to donated their used suitcases. A private adoption agency in Gainesville, Children and Family Services, agreed to use their office as a drop-off point for donated suitcases. Several days later, Mallory was interviewed by Gainesville's channel 20 news station and was featured on a segment called "Makin' Good News" on their evening news program airing June 14th. At this time, the suitcases keep coming in! On June 16th, Mallory was able to deliver suitcases to her third county. both Children and Family Services and the Children's Home Society of Putnam County Florida gratefully accepted suitcases.

At the time of this writing, Mallory is printing start-up kits to take with her to the National Pre-Teen America Scholarship and Recognition Program to be held in Knoxville, Tennessee on July 1 - 6, 2000. As fourth-place runner up in the Pre-Teen Florida program, Mallory will be competing with over 200 other girls for this national title. During the program, Mallory will be giving a speech highlighting the contributions that the "Suitcases for Kids" program has made to her own life as well as to the lives of countless others. Mallory is proud to be working with Aubyn and other kids around the country as "kids help other kids."